Everest Therapeutics – Downtown Vancouver
Massage Therapist Testimonials
Client reviews are essential to our success, they help to ensure we are doing our best to provide the best massage therapy experience.

Electra Health Floor location

*requires Gmail account

YWCA location

*requires Gmail account

both locations


*
requires Yelp account

To review us on Google and Yelp – click one of the links above
---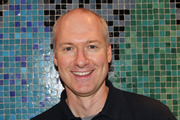 Brad Dow – Review by Lorisa Schouela
"He is extremely competent at what he does and conducts himself in a professional manner"
I would not have believed it if I hadn't experienced it. I came out of there feeling so much more alive and lighter than when I came in. I received a great massage from Brad. He is both knowledgeable and intuitive. He is extremely competent at what he does and conducts himself in a professional manner. I allowed myself to relax because I sensed from the moment he laid his hands on my back that I was in the hands of a professional. I signed up for the three-pack.
---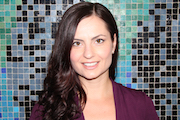 Irina Mackay – Review by Julie A.
"Thank you for the wonderful service you provide!"
I was in for a massage on Saturday – my therapist asked whether I would provide a review. Took the card home, unfortunately, I'm old and haven't embraced the electronic/computer age. I do not have a Google account nor Yelp account nor Facebook account (and really don't want to sign up for any of them). I would however, like to provide some feedback/a review on the services your company and therapists offer. My therapist is Irina Mackay. Irina is a warm, caring and compassionate lady who gives a great massage. I first visited Irina as she also specializes in Manual Lymph Drainage (MLD) massage. This type of massage is highly recommended for breast cancer survivors to prevent and/or alleviate lymphedema. And it is working! Haven't had my arm swell up yet! Irina is always considerate, friendly and I leave the clinic feeling relaxed and rejuvenated. She has also been a great supporter to me as I've completed my reconstruction surgeries. Thank you Irina – you are a true healer! Your facility is lovely – clean, quiet, conveniently located, professional staff – and, an easy on-line booking system. And, if one is extra lucky on a particular day, there's even a free session of dog therapy included with cuddles, tail wags and licks from one of the two resident dog ambassadors. Which seems to put smiles on the customers and therapists faces alike! Thank you for the wonderful service you provide! (If this was a movie review, I'd give you five popcorn kernels out of five.)
---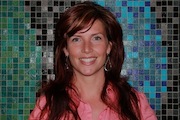 Melissa Johansen – Review by BenHopper BMX
"It was a very good experience…"
I recently was lucky enough to have won a gift certificate for a massage by Melissa. Since I haven't really had a massage before I was really excited about this opportunity! It turned out to be a great experience! Melissa spent almost one full hour to work on my body after having assessed my body alignment, pointing out my weak points and giving me tips for improvement. The massage was accompanied by soothing music and it all felt like an oasis within my very busy life for me! After I left my muscles felt really relaxed, the tensions removed and the tissues well perfused. I was also very pleased to notice that the next day in the gym I felt much less tension in my shoulder area when lifting weights above the head. Overall it was a very good experience and I would highly recommend Melissa!
---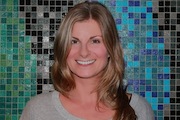 Tanya Bayda – Review by Laine
"…Tanya is an extremely talented, calming therapist"
From the beginning of my first Bio Energy treatment with Tanya, I was aware of her extraordinary control of and power behind her energy. Having never received this kind of non-invasive body work, I was blown away by both the sensations of the treatments themselves as well as the dramatic effects that took place afterwards. I am humbled by Tanya's ability to move her own energy as well as the astonishing sensations she is able to induce in my own body, without coming into physical contact with me. After the first treatment, I was pleasantly surprised with an increase in my energy levels, an improvement in my quality of sleep, a decline in my stress levels and a general feeling of wholeness and well-being. Having suffered from severe acne on my back for about 8 years, I came with an open mind and the intention to make progress on a problem that has been plaguing me for my entire youth. Since skin problems are so deeply seeded in both the body and the psyche, I was slightly skeptical of how a non-invasive treatment would clear it up. After the series of four treatments, my back is clearer than it has been in years. I have no hesitation in recommending Bio Energy as a path to health to anyone who is interested in exploring his or her energetic fields further. Tanya is an extremely talented, calming therapist and brings her own personal flair to the treatments, making them both extremely enjoyable and seriously effective.
---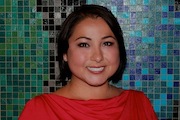 Erika McKaeff – Review by Josh P.
"I would recommend Erika without hesitation."
Erika is an excellent Massage Therapist. I have many different injuries and find it hard to get treatment without causing pain. Erika listened to me and asked a lot of good questions before working on me, this helped her identify the best way to treat me. I felt great after each treatment and will continue to seek treatment from Erika whenever I'm in need. I would recommend Erika without hesitation.
---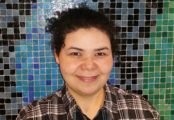 Larissa Walrond
– Review by Becca C
"

Going to get a massage by Larissa is always one of the highlights of my week!

"
I had been to so many RMTs at various locations over the last year and I finally found an RMT  that I continue to go back to every single week (sometimes twice a week). I am a nurse and it felt like my back was always so sore, until I started seeing Larissa. She has cured me! She is full of knowledge, she is passionate about her job, and it's like she knows what my back needs before I even have a chance to tell her. Going to get a massage by Larissa is always one of the highlights of my week! I always recommend her to my colleagues and friends.
---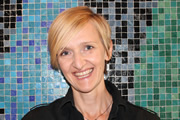 Elli Klaus – Review by Supha Phonchiangkwang
"I felt relaxed, stress free and pain free."
The professional massage by Elli definately helped relieved the tense muscles on my lower and upper back, just with the right amount of pressure she believed is required for my body type. As a result immediately after the massage, I felt relaxed, stress free and pain free.
---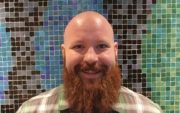 Cole Majoros – Review by Josie M. 
"… extremely knowledgable and my shoulder is well on its way to recovery."
Incredible! I highly recommend…I cannot say enough good things about this place. The lady at the front desk is beyond welcoming and professional. I was struggling with a shoulder injury, this was my first time for a sports targeted massage and wow am I happy I discovered this remedy. My RMT therapist was Cole, he immediately targeted what was wrong with me ( I thought I dislocated my shoulder – little did I know!!) He was extremely knowledgable and amazingly my shoulder is well on its way to recovery. He even sent me home with aftercare. I stumbled across this place and highly recommend… its a life changer I will be back for sure!
---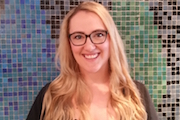 Riche Klue– Review by Jeffry M
"After seeing Riche just once, everything felt WAY BETTER."
Riche is amazing!!! I injured myself at the gym four years ago and I have seen about three different physiotherapists to try and fix my leg/nerve pain but none of them could really pinpoint what was wrong. After seeing Riche just once, everything felt WAY BETTER. Not only did she find out why the pain was there, she also explained it very well, treated it like magic, and taught me some stretches. When it comes to my body and muscles, I now trust her more than my family doctor. True story!
---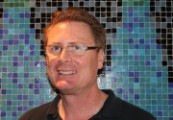 Mike Dixon – Review by Sharon
"Thank you Mike!"
I stopped doing the job i was doing but the symptoms would appear while performing minor tasks like chopping vegetables or writing. I saw a physiotherapist who advised i keep the wrists strapped while using them and to avoid actions which caused the pain and swelling. I soon learned what caused the wrist to swell and hurt and limited these actions as much as i could however i still needed to work. One job i did was in a call centre and involved typing, this would agitate the wrists and by the end of the day i was unable to grip the stirring wheel to drive home. When i rested the wrists, such as overnight, they would recover and by morning the swelling and pain had almost always gone and i could use the wrists pain free for a time and depending on the task i was performing would depend on how quick the pain would return. Over the years i have avoided or tried to limit the things which upset the wrists but because of this both wrists became very weak and movement was always limited even without pain or swelling my wrists would only extend to a 30 degree angle. For 17 years my choices have been dictated by my wrists until i was recommended to visit Mike Dixon by his co-worker Mark. Mike said my scaphoid bone was stuck which was causing the tendon to get inflamed resulting in swelling and discomfort. Mike maneuvered the scaphoid bone so it was no longer pushing on the tendon. Since then i have been using my wrists without pain or swelling, i am able to type and write, prepare food and stir sauces, all the things i used to try and avoid i am now able to do without pain or swelling. Mike suggested exercises to help with the limited extension of the wrists and after doing the exercises regularly i now have full movement in both wrists. Thank you Mike!
---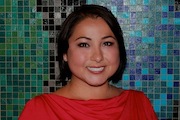 Erika McKaeff – Review by Chanelle Ram
"[She] really focuses on your needs."
Erika is an amazing massage therapist! She makes the experience comfortable for you and really focuses on your needs. She was able to locate my tense areas immediately and I was able to find relief after the very first treatment. I started suffering from upper back pain after working in the hospital as a nursing student. Going to massage therapy has helped incredibly to relieve the pain and tension. I highly recommend going to see Erika for massage therapy!
---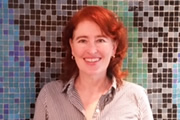 Martina Griffith– Review by E Forest
"There's good, there's great, and there's exceptional."
Martina Griffiths, RMT Massage Therapist is a rare life changing person I feel grateful to have met. I feel so thankful to have received benefit from her knowledge and skill. Martina used multiple disciplines of massage therapy to take away pain and help give me back my mobility and ability to move effortlessly and sleep better without waking up in the morning from tension and hurt. She is insightful. I wish I'd known about her sooner. The ability and wisdom she has is so more advanced than what we have in the States…There's good, there's great, and there's exceptional.
---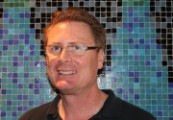 Mike Dixon – Review by Liza L.
"I almost felt like his treatment was an act of God (a miracle)"
Mike Dixon, RMT's incredibly amazing and successful manual therapy treatment for my "Frozen Shoulder" saved me from a painful surgery followed by months of physiotherapy and slow recovery thereafter. His professionalism, expertise in the "Frozen Shoulder" area, deep knowledge of the anatomy of the human body, and patient dedication resulted in my healing. 'Frozen Shoulder" is a very debilitating, painful ailment that prevents a person from performing the most ordinary chores. This lack or absence of the range of motion takes away a person's independence. Dependencies in other people may even lead to a form of depression. Mike Dixon also carefully and methodically explained to me what the treatment would entail and tracked my progress almost every time I came for treatment. I had appointments for three times per week for three to four months. Since I am not a Canadian resident, my health insurance did not cover my treatments here. But as a TESTAMENT to my faith in Mike Dixon's very effective progressive results, I shouldered the expense on my own, including the numerous trips between Vancouver and the US. Prior to knowing about Electra Health Floor, I consulted with two reputable orthopedic surgeons in the United States for the treatment I needed. Both opinions opted for surgery. Also, more disconcerting, I was informed that after surgery, the possibility of it coming back may occur. Surgery was the furthest from my mind. Months earlier, I had surgery for a leg metal implant caused by an accidental compound fracture of my fibula and tibia. After a 3-week stay in the hospital, followed by at least six months of painful physio, and confined to a wheelchair, walker, crutches, I was desperate to find a treatment that did not entail surgery. Lo and behold, by happenstance, my daughter recommended Electra Health Floor to me. With good fortune my appointment was made with Mike Dixon, RMT. This was the beginning of my successful healing from "frozen shoulder". Today, I am fully functional. My restored range of motion has enabled me to perform chores as if I was never afflicted by it. I am so very grateful to Mike Dixon for his incredible expertise, knowledge, and very professional treatments. There is something to be said about all of his attributes, particularly his 20-year experience in healing "Frozen Shoulders". I almost felt like his treatment was an act of God (a miracle). I highly recommend Mike Dixon, RMT. I would even go out of my way to provide feedback and reference to others.
---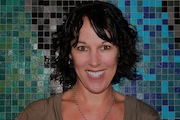 Sue Caithness – Review by Judy L. 
" She is a very caring person and really listens to me when I describe my pain issues."
I have gone to many RMTs over the years due to my chronic shoulder & neck pain. Sue is by far the best RMT I have experienced. She knows intuitively what areas to focus on for treatment; she is quick on dealing with the source of the problem. She is also very good at explaining what she is doing from an anatomical perspective. She is a very caring person and really listens to me when I describe my pain issues. She also uses her time very effectively and efficiently. Although I have a very busy schedule and tight budget, whenever I manage to come in for a treatment with Sue, I am always very glad that I did. 
---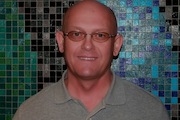 Igor Tatarnikov – Review by Brandon P. 
"Highly recommended"
Feeling incredible after massage. Igor is experienced and knows his way around the human body. Highly recommended.
---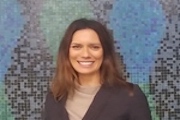 Angela Vanderwal
–  Review by Sara S.
"She is excellent…"
I met Angela randomly when I booked a last minute massage. I am so very lucky that I was able to be treated by her. She is excellent not only at massage, but in her ability to read and manipulate the body in the exact way it needs to in order to relieve stress and tension. I have honestly told all my friends to go and see her at Electra Health floor, and have since been to her multiple times. . She is everything you hope for, and more, in an RMT.
---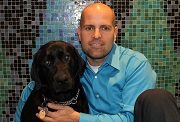 Mark Bentz
– Review by Rossann W. 
"He was simply amazing…"
The entire staff was extremely professional and very attentive. I needed to see someone with an immediate need so I was fortunate enough to see Mark Bentz. He was simply amazing with how he treated my back and a few hours later, I am almost pain free. He passionately explained what he was treating and why, and then gave me great counsel on how to continue facilitating my healing process. Thank you Mark and team! You are one of the very best professional teams I have worked with over my lifetime! I highly recommend you to anyone seeking sustainable healing.
---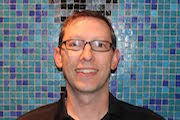 Kevin Nevins
– Review by Manuel R.
"…it was excellent!"
This was my first massage in Canada. My therapist was Kevin, it was excellent! The time flew by because he is skilled and easy to talk to.
---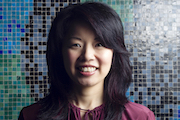 Janet Lee – Review by Lin W.
"She is very good and caters to my needs…"
I have been with Janet for a while now. She is very good and caters to my needs, as I prefer a deeper massage than most people. The facility is also very clean, and they even have candy set out on the counters!
---
Everest Therapeutics Massage Therapy Clinic
604-633-9593
MZ1 – 970 Burrard Street, Vancouver
Open 7 days a week from 8 am to 8 pm
and
#400 – 535 – Hornby St. Vancouver
Open Monday to Friday from 8 am to 8 pm
(4th floor YWCA Building)