Sports Massage Therapy Helps Athletic Performance
Vancouver Sports Massage Therapists
Sports Massage Therapy – Downtown Vancouver 
Everest Therapeutics 
604-633-9593
---
We have therapists who have travelled as sports massage therapists with the Canadian Women's Soccer Team to the 2008 Beijing and 2012 London Olympics. In addition, we have a sports acupuncturist, osteopath and two sports naturopaths to round out your therapeutic team. Whatever you are training towards, we can help you get there.
For Sports Massage Therapy, we recommend Brad Dow, Tanya Bayda, Erika McKaeff and Janet Lee. These three downtown Vancouver massage therapists have post-graduate training in Systemic Deep Tissue Therapy®, and have a wealth of experience providing sports massage for weekend warriors, as well as elite athletes.
Brad Dow BA, RMT, SDTT
Tanya Bayda RMT, SDTT
Erika McKaeff RMT, SDTT
Janet Lee RMT
---
Downtown Vancouver Sports Massage Therapy
604-633-9593
MZ1- 970 Burrard St. Vancouver
(mezzanine – Electra Building)
7 days a week 8 am to 8 pm
535 Hornby St. #400 Vancouver
(4th floor YWCA Building)
Weekdays 6 am to 10 pm 
---
What is Sports Massage Therapy?

Whether you are a runner or a swimmer, you can benefit from regular sports massage. Overly exercised muscles can lose their capacity to release, causing tight or hypertonic muscles, as well as reducing your overall flexibility. Experts suggest that when muscles are tense like this, they are deprived of oxygen. This in turn, causes a decrease in circulation to the area and diminishment in ability or endurance.
Sports Massage Therapy is an effective treatment used by Registered Massage Therapists (RMTs) to both treat injuries and increase athletic performance in athletes all around the world.  In fact, many elite level athletes have their own RMT travel with them to competitions and training camps to keep them performing at optimal levels.  Sports Massage Therapy, as these dedicated athletes already know, is a key recovery, enhancement, and injury prevention tool and many use it for their entire athletic career because it works.
Sports Massage as part of your Training, Conditioning, Competing and Post-Competition Program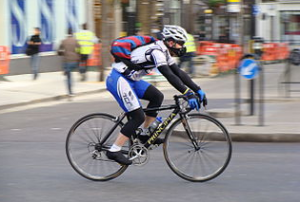 Sports massage therapy is a very effective therapeutic process that helps to improve blood and lymph circulation, releases sore and tired muscles, reduce pain and increase flexibility, all at the same time.  In fact, incorporating sports massage into a conditioning program has many long-lasting benefits for the athlete. For starters, it can help you get into shape much quicker than you would typically (due to the increase of blood flow and oxygen to the muscles), and getting into that optimal shape with sports massage therapy is often with less associated stiffness and soreness. Sports massage therapy has the ability to help your body recover faster from intensive workouts too, by assisting in the elimination of lactic acid build-up in the muscles, giving you less wait time in between workouts.
Sports Massage Techniques
Sports massage therapy is a powerful therapeutic method, starting with the application of a range of compression and stretching techniques to affected muscles and connective tissues. These gentle but powerful techniques are used to rehabilitate all the soft tissue dysfunction ranging from sport-related injuries, to aches and strains caused by day to day activities, such as working, lifting, twisting, sleeping and light activity.
Sports massage therapy is such a special form of massage therapy that is often used directly before, during, and after athletic events to keep athletes performing at their peak. The main goal of the sports massage therapy, of course, is to prepare the athlete for peak performance, to drain away fatigue, to relieve swelling, to reduce muscle tension, and to promote flexibility and prevent injuries.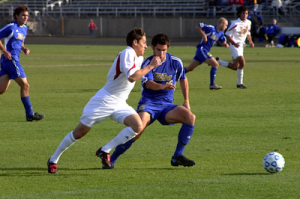 Sports massage gives way to flexibility and a wide range of movement, helping the athlete perform at optimal levels. Due to its many benefits, numerous athletes and coaches have use sports massage to enhancetheir performance and help prevent injury during training and competing times.
In addition to feeling great, Sports massage reduces the heart rate and blood pressure, increases blood circulation and lymph flow, reduces muscle tension, improves flexibility, and relieves pain. Sports Massage can also include pre-event, post-event and maintenance techniques that promote greater athletic endurance and performance, lessen chances of injury and reduce recovery time.
At Everest Therapeutics Inc., our registered massage therapists (RMT) focus on clinical sports massage therapy and injury treatment utilizing a specific mixture of myofascial therapies, sports massage techniques, stretching exercises, and home exercise integrations. Our sports injury treatment is focused on reducing chronic strain patterns, injuries, improper training, and trigger points in order to achieve a quick return to peak athletic function and performance. If you are a hard working athlete, contact us to see if sports massage therapy can benefit you before, during or after your athletic event.
---
To book a sports massage therapy appointment
with one of our Vancouver RMT's
click here (online booking system) or call us at 604-633-9593 
Vancouver Sports Massage Therapy

MZ1- 970 Burrard St. Vancouver
(mezzanine – Electra Building)
7 days a week 8 am to 8 pm
535 Hornby St. #400 Vancouver
(4th floor YWCA Building)
Weekdays 6 am to 10 pm