Sica Leroux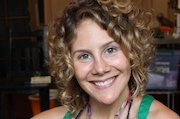 Sica graduated from Vancouver College of Massage Therapy in 2017 where she had the privilege of working with talented and passionate instructors.  There, Sica learned the art and science of being an RMT and further developed her intuition.
Sica has experience working with athletes (cyclists, rock climbers, soccer and rugby players, MMA fighters, runners, dancers), pregnant women, Thoracic Outlet Syndrome, TMJ Disorder, headaches, Carpal Tunnel Syndrome, strains and sprains, tendonitis and repetitive stress injuries, MS, Parkinsons, Cerebral Palsy, low back pain, chronic pain and general stress.
Before becoming an RMT, Sica spent twenty years studying acting, body language and expression, movement and dance.  Combining travel and education, Sica has her Personal Training certification from WYN in Melbourne, Australia and 200 Hours Yoga Teacher Training from Wise Living Yoga Academy in Thailand.  Sica integrates subtle movements, breath and mind-body connection from these studies into her remedial exercises while encouraging you to take charge of your health.
When Sica is not practicing massage therapy, she is exercising, dancing, stretching, singing, reading and writing, or spending time with the people that inspire her.\
Pricing:
All appointments are 60 minutes – $120
Treatment & Techniques:
Swedish massage
Myofascial release techniques
Deep tissue massage
Trigger point release
Joint play mobilizations
Sports massage / Athletic Treatment
Exercise Program (Therapeutic) / Remedial Exercises
Active and passive stretching techniques
Postural retraining
Nerve flossing
Neuro-Muscular Therapy
Headache and migraine treatments
TMJ treatments
Rotator cuff issues
Acute and chronic neck and back pain
Sciatica treatments
Hydrotherapy
Soft Tissue Mobilization
Orthopedics
Prenatal and Postnatal massage
 
Testimonials:
Sica Leroux – Reviewed by Olya B.
"… Sica worked with me to release the tension."
"Sica is a wonderful RMT.  I was seeing her for 8 consecutive weeks of treatment and was impressed with the results!  I have always struggled with tight neck, shoulder and back muscles, and Sica worked with me to release the tension.  The results do last as it has been almost six months after the treatments and I still feel great!  I could not recommend Sica any higher!"
Review: 5
---
Sica Leroux – Reviewed by Ryan T.
"… I always leave feeling better than when I came in."
"I've had a number of massages from Sica, and I always leave feeling better than when I came in.  Not only is she extremely personable with a quirky and fun sense of humour, but it's also clear that she loves her job.  That's noticeable from her demeanour from the second I walk in, to every minute on the table. I'd highly recommend her."
Review: 5
---