Tanya Bayda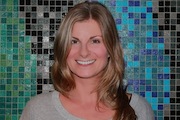 **PLEASE NOTE: Tanya is currently on maternity leave.**
*Vancouver Sun reports on one of Tanya's client's success with deep tissue massage.
Tanya's experience and enduring commitment to helping people has led her to develop a scientific foundation with a holistic and formatively intuitive practice. She has a natural ability and ease about her that allows clients to open up so that consistently powerful healing results can occur.
After completing her RMT training in 2006, Tanya went on to study extensively with Armand Ayaltin, DNM, RHP, RMT, to perfect his Systemic Deep Tissue Therapy®.This highly effective system of manual therapy is an essential treatment for all musculoskeletal dysfunctions at any stage and helps restore the muscle tissue to an optimal level of health and functioning within the body. During her studies and within her practice, Tanya discovered that this unique therapy flawlessly focuses on the physical aspect of the body – which is why in all her treatments, she uses primarily this technique.
In the fall of 2008, Tanya experienced the powerful benefits of Bio-Energy healing first hand. She felt an immediate increase in energy that changed her perspective on the body and its healing processes. Her new found excitement to magnify this prevailing interest in the emotional, intellectual and spiritual aspects of the body led Tanya to study with the renowned healer, Michael D'Alton, at his School of Bio-Energy Healing, where she obtained a Diploma in the practice. For more information on Bio-Energy Healing visit http://www.daltonsbio.com.
In the Spring of 2014, Tanya began to study her long time passion of holistic nutrition with a true Mind, Body, Sprit Master, Liana Shanti, at her Hawaiian Health Mastery Institute (HMI). Tanya is currently working towards completing her certification to become a Holistic Health Coach in this unique plant based program that is rooted in 50 years of nutritional science. For more information on HMI visit http://www.hminutrition.com.
These years of practice and continuing studies have culminated in Tanya's extensive knowledge of various massage therapy techniques, Bio-Energy healing, and holistic health coaching.
Experience
Has been a Registered Massage Therapist since 2007.
Has been a Bio-Energy Healer since 2010.
Has been studying Holistic Nutrition since 2014.
Pricing
Initial appointments are 60 minutes: $120
Subsequent appointments are 60 minutes: $122
Techniques & Treatments
Systemic Deep Tissue Therapy®
Bio-Energy Healing
Pre/Post Natal
Sports
Joint Mobilization
Muscle Energy Technique
Myofascial Release
Swedish Massage Techniques
Therapeutic & Yoga based Exercises
TMJ
Trigger Point Release
Articles
Massage for Muscle Fitness by Armand Ayaltin, DNM, RHP, RMT
Testimonials
Tanya Bayda – Reviewed by Daphne
"…a natural healing ability"
Tanya combines genuine depth of knowledge with a natural healing ability.
Rating: 5
Tanya Bayda – Reviewed by Laine
"…Tanya is an extremely talented, calming therapist"
From the beginning of my first treatment with Tanya, I was aware of her extraordinary control of and power behind her energy. Tanya is an extremely talented, calming therapist and brings her own personal flair to her treatments, making them both extremely enjoyable and seriously effective. 
Rating: 5
Tanya Bayda – Reviewed by Demetra
"…my headaches have significantly improved"
I am a client of Tanya Bayda's and have been seeing her for my weekly/biweekly deep tissue massage for chronic neck and shoulder pain for just over a year. I have had this pain for about 12 years. I am a RN and work in a very fast paced and busy environment. I find that after I work my four 12 hour shifts, my neck and shoulders are in a great deal of pain; always worse after my set of four 12 hour shifts. In addition to the pain in the shoulder and neck area I have also developed chronic headaches. But after my Bio-Energy sessions with Tanya I have found that my headaches have significantly improved. The intensity and frequency has lessened. It used to be that the pain was always there, now there are days where I can actually say the area is pain free. I can't remember the last time I could say that. While doing the Bio-Energy work I became aware of just how tense I was, how busy my life really is, and that I never take the time to slow down and breathe. It was with Tanya's work and encouragement that helped me to realize that the mind goes hand in hand with the physical symptoms of my neck and shoulder pain. Although a skeptic when I first started, Tanya has helped me to understand the connection between mind, relaxation and the powerful role it plays in the physical outcome of an ailment. It's through Tanya's dedication to the importance of mind and body working together that will make me want to continue with this type of therapy.
Rating: 5
Tanya Bayda – Reviewed by Kevin
"…I felt so much lighter and in sync with my body"
I have suffered from headaches and migraines for years, and the difference I have felt from her sessions is unbelievable. From my very first session I noticed such a difference; I felt so much lighter and in sync with my body. I tend to carry everything in my shoulders and neck and through the sessions I noticed my body to be more inline. I have felt an opening in my joints, as well as a total relaxation type feeling to my mind with a sense of clarity. As well, for the past 2 years I have had problems with my left knee. I am amazed that I have not had any issues with it what so ever, after Tanya has worked on it. I would like to thank Tanya for her amazing patience and ability to be so attentive to all of my needs.
Rating: 5