Igor Tatarnikov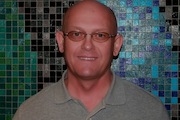 Since he can remember, Igor has been fascinated by the human body. He started his career in 1980, in Russia, as a massage therapist – and was so inspired by his experience, and by healing, that he decided to pursue further studies in medicine.
In 1986, Igor became a Medical Doctor; and in 1988, his continued thirst for knowledge drove him to become a Neurologist.
Believing both have much to offer, Igor has always been interested in combining conventional medicine with alternative methods. In addition, he believes that the successful resolution of a condition is the result of a combination of treatments rather than the use of one in isolation. This is why Igor always incorporated massage therapy into his medical practice and why, in 1996, he obtained certification in Acupuncture and Manual Therapy.
In 1999, Igor brought his family to Canada in pursuit of a better life. His family settled into the Vancouver rhythm and never looked back. Eager to continue his career in healing, in 2004 Igor re-certified as a massage therapist by studying at the West Coast College of Massage Therapy.
Igor is proud to be part of the Electra Health Floor team and to offer clients his wealth of knowledge from years of practice in general medicine, neurology, massage therapy, acupuncture, and general manual therapy.
Also, as a former athlete Igor realizes the importance and necessity of professional pre and post event massage. To further his expertise in sports massage, in 2006 Igor took the Western Sports Massage for the Elite Athlete course and, in 2008, Igor participated in the Interdisciplinary Sports Medicine Conference for the Vancouver 2010 Olympic and Paralympic winter games.
Today, Igor leads a busy and successful practice treating professional athletes, clients with neurological conditions, runners, and those suffering from office related back and neck injuries. He also teaches at the West Coast College of Massage Therapy.
Igor is always ready and eager to assess your particular case and begin a treatment plan to help you achieve a more balanced and pain free existence.
Education and Training
1980 Massage Therapy
1986 Medical Doctorate
1988 Neurology Specialization
1994 Acupuncture and reflexology
1995 Certificate of Health Education (Interpersonal Relationships; Public Health Nutrition; Religious Studies)
1996 Manual Therapy
2004 West Coast College of Massage Therapy
2006 Western Sports massage for the Elite Athlete
2008 Interdisciplinary sports medicine conference for the Vancouver 2010 Olympic and Paralympic Winter Games.
Experience
2010 Winter Olympic Games, National Olympic Committee Assistant ( Belarus)
2008 Participated in the Interdisciplinary Sports Medicine Conference for the Vancouver
2010 Olympic and Paralympic Winter Games
1988-1999 Neurologist: Senior Departmental assistant, Neurological Department Specialist, Assistant Professor, manual therapist of patients with vertebra-neurological conditions, and elite athletes
1980-1986 Sport massage Therapist for boxers and students of martial arts
Techniques & Treatments
Deep Tissue Massage
Myofascial Mobilization and Unwinding
Systemic Deep Tissue Therapy
Swedish and Relaxation Massage
Joint mobilization
Trigger Point Release
Manual Therapy
Sport Massage
Pricing
Initial appointments 50 minutes: $120
Subsequent appointments 50 minutes: $110
Initial appointments 90 minutes: $195
Subsequent appointments 90 minutes: $195
Testimonial
Igor Tatarnikov
…Clients recommend Igor for his stretching and massage techniques5 out of 5
based on 1 reviews