Melissa Johanson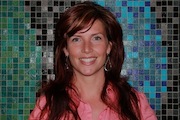 Melissa has had the pleasure to practice massage therapy for over six years. Her wide range of experience, worldwide studies and commitment to continuing education have equipped Melissa with knowledge and skills that allow her to assist patients, from pregnant women to athletes, find relief and long term solutions.
With training and expertise in therapeutic exercise and sports injury, Melissa has a proven track record of treating athletes in peril. Furthermore, Melissa lives a very active life pursuing yoga, running, weight lifting, hiking, Pilates, swimming, cycling and skiing. This ranging array of activity gives her a valuable understanding of the body in movement which helps her in treating athletes who range from professional to the weekend warrior.
As an outreach supervisor for the College of Massage Therapy, Melissa gained invaluable experience working at places such as the Burn Plastic and Trauma Unit, where she learned the importance of massage therapy in treating scar tissue.
In 2010, Melissa went abroad where she spent half her time working as a massage therapist on privately owned super yachts traveling along the Mediterranean and visiting ports in France, Spain, Germany and Italy. The other half of her time, Melissa traveled South East Asia and studied Thai Massage in the Northern city of Chang Mai in Thailand.
In her practice, Melissa's goal is to provide personalized care to assist each client in reaching optimal health. In order to provide long term resolution, she looks for the root cause of your particular problem while addressing symptoms for immediate relief. She uses a variety of techniques and tailors each treatment to your specific individual needs. Some of these techniques include myofascial release, trigger point therapy, Swedish and sports massage and visceral manipulations. And since Melissa believes that therapy requires a joint effort between therapist and patient in order to achieve best results, home care will often be customized and prescribed. Also, personal stretching and strengthening programs can be designed to facilitate and expedite healing.
Education & Traning
2006 – West Coast College of Massage Therapy
Techniques & Treatments
Pricing
Initial appointments are 55 minutes: $120
Subsequent appointments are 55 minutes: $122