Everest Therapeutics RMT Bootcamp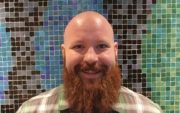 Cole Majoros, RMT
I graduated from VCMT in April 2016 and was registered in November 2016. Right out of school as a newly-minted RMT I understood I had a great foundation of knowledge, but also felt that the journey to become a master had just begun. After struggling for months at a newly opened clinic that was not busy and offered me little in support, I knew I needed to be surrounded by a team of driven professionals that would foster my journey to excellence. I found what I was looking for with Mark Bentz and Everest Therapeutics on the Electra Health Floor. I am thrilled to be taking part in Everest's Boot Camp and I can't believe what it has done for me in just a few short months!
Just starting out and not only is my schedule fully booked, but a fire has been lit under me, and my practice is surging forward at such a fast pace that I'm ever more thankful for the mentorship and encouragement that Mark and the team at Everest give me! If you have the drive to start your career in the best way possible, consider Everest Therapeutics for a springboard to a bright future as a master RMT!!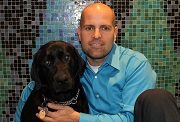 About Your Instructor: Mark Bentz, RMT
Mark has been an RMT since 1995. He loves this profession and everything it has provided for him. Mark originally pursued massage therapy due to a progressive retinal disease that will one day cause him to go blind. Losing your sight is an awful experience, but Mark is now extremely thankful for it. It has motivated him to work harder, smarter and appreciate everything that he has.
When he first graduated, Mark started one of the first onsite massage therapy companies in Vancouver. They were called Stress Busters On-site Massage and they had contracts with all the downtown hotels and movie studios. The company expanded to 25 therapists and one of Mark's highlight was working on Paul Simon from Simon & Garfunkel. Additionally, he has worked politically in the RMT profession for many years as President of the association (MTABC), Vice President of the regulatory college (CMTBC) and Vice President of the national association (CMTA). His favorite position was teaching business marketing at the WCCMT in New Westminster.

Mark Bentz presently owns and operates a large multidisciplinary health and wellness clinic, that has 55 therapists in 14 professions.

One thing he has learned over the years is that nothing beats challenging yourself to achieve. Chase money and you will never have enough. Chase achievement and you will be rich in so many ways.  
        
How does it work?
You will work at the clinic just like every other therapist under a 2-year contract. There is no additional financial cost for the Boot Camp.

For the first week you will meet daily with Mark. After that you will meet with him every week for the first 3 months.

Every second week for the first 12 months we will meet for 1 hour as a group.


The purpose of all our meetings are to answer questions about your practice, give you practical solutions and mentor you with all our knowledge and wisdom.

Every month the clinic holds a "Best of the Best" workshop (3 hours) for all therapists. This is where we bring in leaders from all professions to teach us their skills and learn from their knowledge. Upcoming presenters include:

Dr. David De Camillis– Creator of End Range Loading Technique, a manual therapy technique that helps relieve neurological pain caused by vertebral disc injuries, nerve entrapments, tendon injuries, and connective tissue adhesions. It is easy to incorporate in with existing manual skills, and brings huge relief to clients who experience constrictions in their joints and connective tissues.

Armand Ayaltin DNM, RHP, RMT– Originated and developed Systemic Deep Tissue Therapy ® (SDTT) This therapy utilizes unique hand and body postures that minimize stress on the practitioner's body. SDTT focuses on altering learned holding patterns in the nervous system caused by stress, posture and injury. The technique works to increase circulation to trouble areas that originate at the lower spine and spread upwards. Numerous therapists who have been on the brink of burn-out have adopted this practice and are still practicing 25-30 years later!
Mike Dixon RMT– This 27 year educator, textbook author and founder of Arthrokinetic Therapy will do an in-depth workshop on Sciatica treatment. In this field of orthopedics and rehabilitation therapy, he has trained 1000's of massage therapists and naturopathic doctors. Mike takes a multidimensional approach to treating the spine and pelvis as highlighted in his textbook: "Joint Play the Right Way for the Axial Skeleton"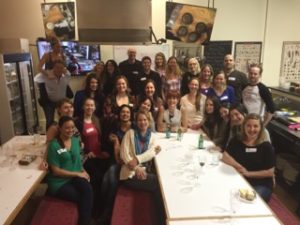 Semi-annually we have socials that are unique and lively! These activities are not only a hit with our practitioners but also are team building. Here's a pic of our group at Northwest Culinary Academy working together to make a feast of Thai food.

If this resonates with you and you want to apply to our program please send your resume to mark@everesttherapeutics.com with the subject: Boot Camp. In the body of the email please include a short (200 word) write up on exactly why you are the best RMT for this boot camp. As we want to offer one-on-one mentorship to each Boot Camp participant, we are only able to accept 2 RMTs every 6 months.

Thank you for interest in bettering yourself and we look forward to sharing and learning with you as we all become better RMTs.