Kevin Nevins – RMT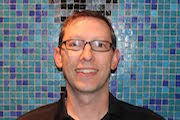 Kevin Nevins has been an RMT since 2000. Since graduation from West Coast College of Massage Therapy (WCCMT), Kevin has practiced and consulted in Vancouver and abroad. He is also an instructor with the Massage Therapy Program at Langara College.
Kevin's compassionate and inquisitive nature led him to become an RMT. He enjoys helping his clients to discover the root of their concern to help them with pain and injury recovery. Kevin is a well-rounded therapist who has experience treating a variety of conditions from the most common to complex. He has also treated and consulted amateur and professional athletes on performance enhancement.
Kevin's experience has allowed him to develop his own unique style of massage therapy. This treatment style is a blend of advanced therapeutic modalities combined with the powerful calming of the central nervous system.
 Education
1999 West Coast College of Massage Therapy
2000 Aquanetics Certification
2001 Aquanetics Instructor Certification
2002 Myofascial Stretching
2004 Breast Care Therapy Certification
2008 Neuro-Fascial Clinical Applications
2013 Elite Sports Therapy
Experience
Practicing RMT since 2000
Instructor of Clinical Assessment and Therapeutic Exercise and Rehabilitation
Pricing
Initial appointments are 60 minutes: $120
Subsequent appointments are 60 minutes: $120
Techniques & Treatments
Myofascial Therapy
Active Myofascial Release
Joint Mobilization Therapy
Neuromuscular Therapy
Muscle Energy Therapy
Deep Tissue Therapy
Sports Massage
Prenatal Massage
Trigger Point Therapy
Healthy Breast Care